Indian spices can be adored and hated, but avoiding them, traveling around the country, which is the birthplace of many of them, is simply not possible! You will meet them in the kitchen of each house, in cafes and restaurants, in pharmacies, tourist shops, in noisy bazaars and even in undergrowth beneath the hotel window. Personally I treat Indian cuisine with moderate passion, but it turned out that a variety of spices is a treasure not only for culinary specialists, but also Ayurvedic healers, cosmetologists and even modern Indian artists!
[vc_message message_box_style="3d" style="square" icon_fontawesome="fa fa-th-list"]
Cодержание:
[/vc_message]
The history of Indian spices
Our ancient ancestors were familiar with spices as early as the Neolithic times, which is confirmed by archaeological excavations. Egyptian pharaohs and priests highly appreciated the properties of some spices not only as a supplement to food, but also as a means to maintain beauty and health. Later in this wisdom they were supported by the Greeks and Romans. Traders brought fragrant powders and seeds along with the treasures of distant countries, which were valued no less and sometimes much more than precious stones and fabrics.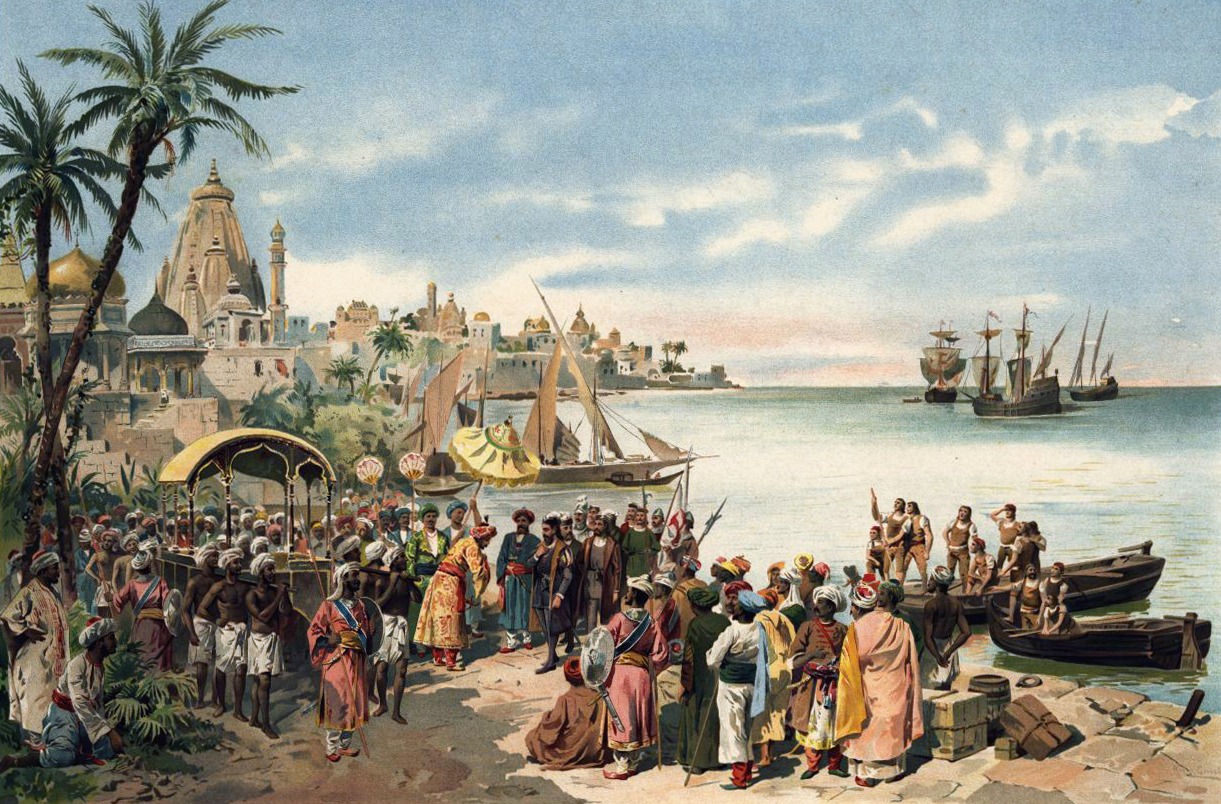 India – a storehouse of numerous spices – excited the minds of European merchants. Trade was conducted through long mediators – Arabs, who enveloped the methods of spice production with such horrible stories that the price grew in proportion to fears and speculation. In the thirteenth century Marco Polo challenged the trade monopoly of the Ottoman Empire, delivering cinnamon, ginger and pepper from his march to the Malabar coast. And two centuries later Vasco de Gama finally dispelled the power of the Venetian traders in the supply of spices, reaching Calcutta and receiving an agreement of local businessmen on direct cooperation with Europe. So began the golden age of Indian spices. And they were really worth weight in gold!
The fragrant world concealed a lot of secrets, it was the cause of scandals, intrigues and even wars. Gradually European farmers and monks began to grow fragrant greens, meanwhile the newly formed tropical colonies of France, Holland and Britain mastered endless, as it seemed, natural resources. And now in the modern world you will not be surprised by a pinch of peas of black pepper, which was comparable to the salary of a worker for six months. To buy Indian spices became as easy as other goods in a nearby store. But to imagine a modern cuisine without a variety of spices, which has become familiar to us, is simply not possible.
Indian food and spices
The selection of Indian cuisine as a special kind among the world cuisines was due to the unique taste combinations and, of course, the incredible symphony of spices used for each dish. It's no secret that the diet of ordinary Indians consists of rice, vegetables and local bread. Poor people tried to diversify the simple rice, adding to it a thick aromatic gravy. Chili, turmeric, zira were available to them and familiar from ancient times in contrast to the unsophisticated Europeans. There is a great variety of ready-made mixtures of spices for various dishes: meat, vegetable, fish.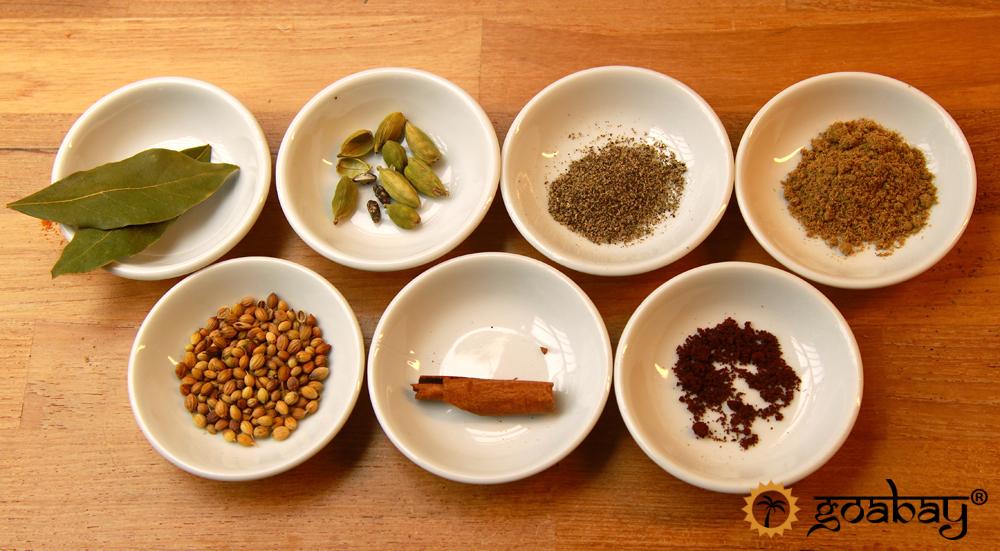 Masala literally translated as a "mixture." In the store of Indian spices you will find masala with coconut shavings and without, sweetish, hot, very hot and very very hot. They differ in color. Often the prefix "masala" to the main name of the dish says that it will be a mixture of spices or vegetables and maybe both. Chicken masala – meat stewed in spicy sauce. Masala Dosa is a rice flour from a variety of vegetable fillings. There is a special masala for tea. Favorite by many travelers a sweet hot drink based on black tea and milk is necessarily brewed with the addition of the main five spices: cinnamon, cloves, ginger, cardamom and black pepper. The recipe for masala chai has several variations depending on the state in which you are served a smoking cup of an invigorating mixture. More about masala tea you can read in our article.
The main advantage of Masala is the competent selection of spices, which are designed to give the dish six basic flavors, according to the laws of Ayurveda: sweet, bitter, spicy, astringent, sour and salty.
In the menu of Indian restaurants, there is a curry dish. And there is a little confusion with this word: there is a mixture of spices "curry", the main ingredient of which is turmeric powder; In this mixture it is customary to add leaves of the curry plant, but it is relatively rare and replacement found in fenugreek; vegetables, beans, cheese, meat, cooked in a sauce with the addition of a mixture of "curry" in European countries began to be called … curry. For Indians curry is a sauce with seasonings to rice. Each housewife carefully keeps the recipe for a branded family curry.
Benefit for health
I have already mentioned the importance of spices in food from the point of view of Ayurveda. Ancient medicine suggested using spices for "tuning" the body and harmonizing doshas. Delayed digestion, a breakdown? The body lacks "fire" – add hot chili. Overpower apathy and despondency – the sweet taste of cinnamon and cloves will help to feel calm and joy.
But no less attention was paid to the medicinal properties of spices.
"Saffron for the poor" – so still call the turmeric for the sunny-yellow color, a strong flavor, but a completely neutral taste. It is an unmatched natural antiseptic. In combination with warm milk it will help cope with the cough. When you are cutting it is enough to sprinkle the damaged area with powder from turmeric in order to stop bleeding. It helps in the normalization of the menstrual cycle (mixed with honey), it is indispensable in the regulation of cholesterol and the fight against Alzheimer's disease. Spice is even used for the treatment of cancer. Its useful properties for health are very diverse and the price is very affordable – you can buy turmeric in the market and in any grocery store. But be careful when using: for some diseases turmeric can bring harm, consult with your doctor.
The third most expensive spice in the world after saffron and vanilla is cardamon. A wonderful fragrance lifts the mood and the seeds gives a great benefit to health and positively affect all organ systems. Spice is effective in frustration of the gastrointestinal tract and digestion, helps with weight loss, strengthens eyesight, eliminates nausea, prevents colds and even is the strongest aphrodisiac. So coffee or tea with ground cardamon will not only taste good, but also enrich the body with vitamins and valuable minerals, soften the effect of caffeine.
Other spices that we know from childhood keep many secrets: cloves help with toothache, cinnamon struggles with stress, nutmeg in different proportions can strengthen a man's libido or vice versa to incline into deep sleep.
Spices and beauty secrets
For a long time a great role is given to spices in the matter of maintaining women's beauty. They are used to improve the skin and hair, strengthen the nails, nourish every cell of our body. Here are a few recipes based on Indian spices:
Shampoos with ginger activate hair growth and relieve dandruff.
A mask of turmeric powder, milk and honey smooths and revitalizes the skin. Such remedy is still used by Indian beauties on the night before the wedding to whiten the face.
A drop of vanilla oil added to your favorite face cream will help with pigmentation.
Tonic with cloves prevents the appearance of pimples and skin irritation.
Many of these and other impressive properties of spices have inspired the creators of modern cosmetics. Indian brands proudly and respectfully use the wisdom of Ayurveda and the councils of the older generation, continuing the glorious history of Indian spices. Buy these treasures much easier now – they are presented in our online store at the most attractive prices.
If you want to penetrate even deeper into the eastern tale of charming aromas and flavors, I recommend viewing the atmospheric film "Princess of Spices" with the fascinating Aishwarya Rai. And those who plan their trip to the homeland of black pepper and nutmeg, I strongly advise you to visit the Spices Plantations, where during the tour the professional guides will show how mysterious spices are gathered and processed.
By the way, the imprint of spices, literally and figuratively, can be seen in the largest private art gallery in India, which is located in Goa (MOG). Mr. Subodh Kerkar, the founder of the museum, was so impressed with the history of the discovery of black peppers by the Portuguese in India and the spectacular adventures of this spice in Europe that he devoted a whole series of his works to it, leaving the prints of spicy peas on metal sculptures.
Let the Indian spices relieve your life of desiccation and our site will gladly help them in this!