Among the stories of Sherlock Holmes, there are story called "The Sign of Four." All the fuss is there because of the fabulous jewels that a retired British officer brings to England from India, from the city of Agra.

In fact, not too many Britons came from India's rich. But the fact remains – for the contemporary Conan Doyle, as well as for many Europeans lived up after him, India in general and Agra in particular – is a place of fabulous wealth, unprecedented miracles, the focus of luxury beauty, magic and other things with which is associated in the unsophisticated human East.
Chronicles of the XVII century left enthusiastic descriptions of Agra, one of the richest and most beautiful cities not only in India, but Asia as a whole.
Agra today
The current appearance of Agra, is one of the most attractive tourist cities of India, is markedly different from the enthusiastic descriptions of travelers of the time.
Currently in Agra are dozens of heavy and chemical industries. This is a huge and polluted city.As tourists say who visited Agra, its visit can be a real challenge. Disgusting smell of sewage, mud, periodic power outages polluted air – like that meets today Agra travelers. In addition, visitors overcome beggars, molestation which can be deduced from the patience of even the most cold-blooded man.
Monuments of Agra
And, nevertheless, the monuments of architecture – the true treasures of Agra – deserve to see them, disregarding the above difficulties.
Taj Mahal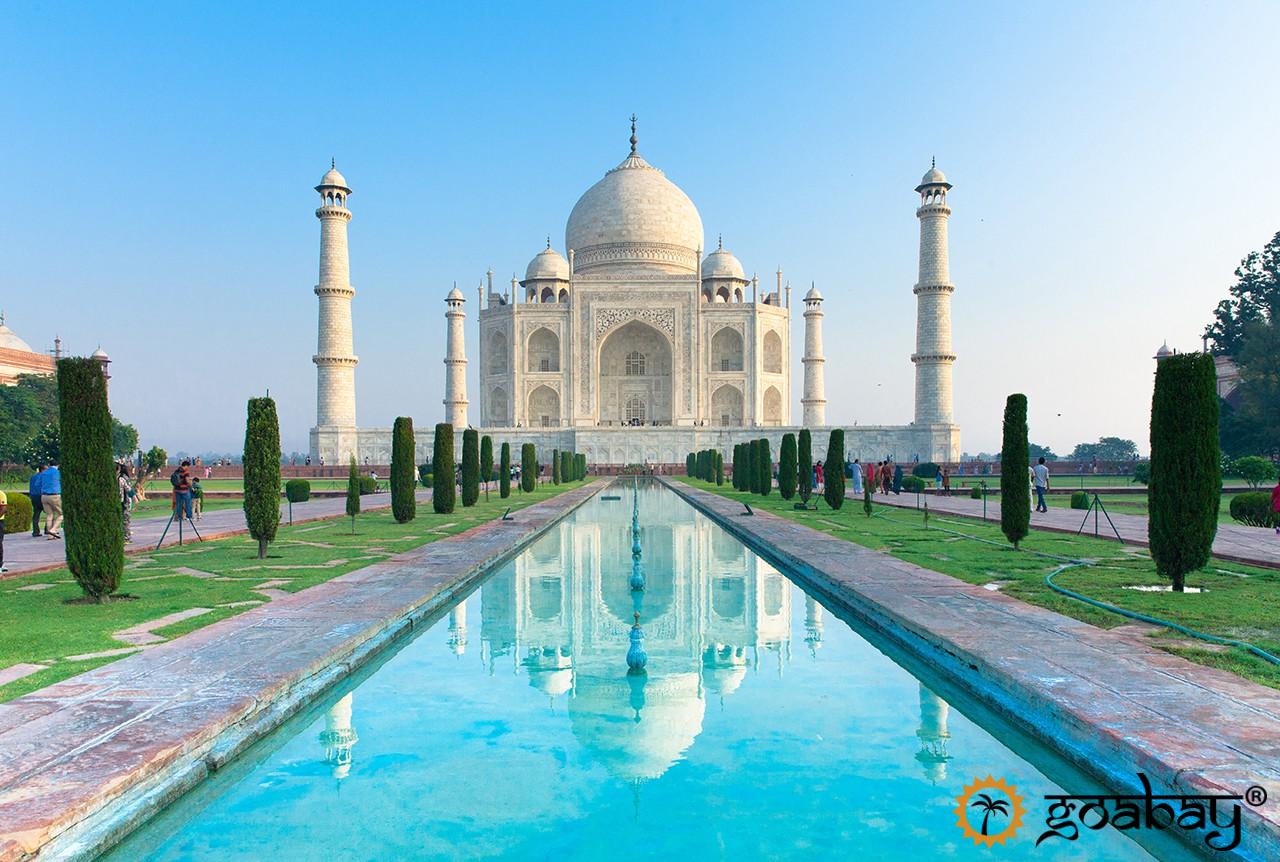 The most famous monument of Agra – the tomb of the Taj Mahal. It is a beautiful building of the Mughal era, the monument included in the number of UNESCO World Heritage Sites. The tomb was built in honor of the wife of the sultan Shah Jahan, whose name was Mumtaz Mahal. She died giving life to their 14-to-child. Grieving the loss of his lover, the Shah spent more than 20 years, personally supervising the construction of her tomb, which eventually became not only a beautiful piece of architecture, but also a monument of eternal love. Construction was completed in 1653. Shah Jahan was buried there, next to his beloved Mumtaz.
Agra Fort

Among the most famous monuments of Agra should include as Agra Fort (aka – the Red Fort). It was erected by order of the sultan Akbar the Great.
The most significant buildings of the fort are:
Pearl Mosque,
the halls of public and private meetings,
Jahangir Palace,
Khas Mahal,
Sheesh Mahal (Mirror Palace),
and Tower Burj Musamman.
In addition to these attractions must point Itmad ud Daulah mausoleum and the tomb of Akbar the Great.
Without viewing these magnificent monuments visit to India can not be considered complete.