On March 12, India confirmed the first death from coronavirus, which was registered in the state of Karnataka. State Secretary of Health and Welfare B. Shriramulu tweeted that a 76-year-old man from Calburga, a city in Maharashtra, who was infected with the new COVID-19 virus, had died. He also reported that currently they are undertaking all possible measures to identify and monitor peoples who was in contact with infected, and other measures in accordance with the protocol.
The victim, 76-year-old Mahmoud Hussein Siddiqui, came to India from Saudi Arabia on 29 February and was immediately sent to isolation because he had a cold and severe heat. Siddiqui died in the early hours of Wednesday morning, but medics did not report that the cause of the death was coronavirus until they received the results of the tests.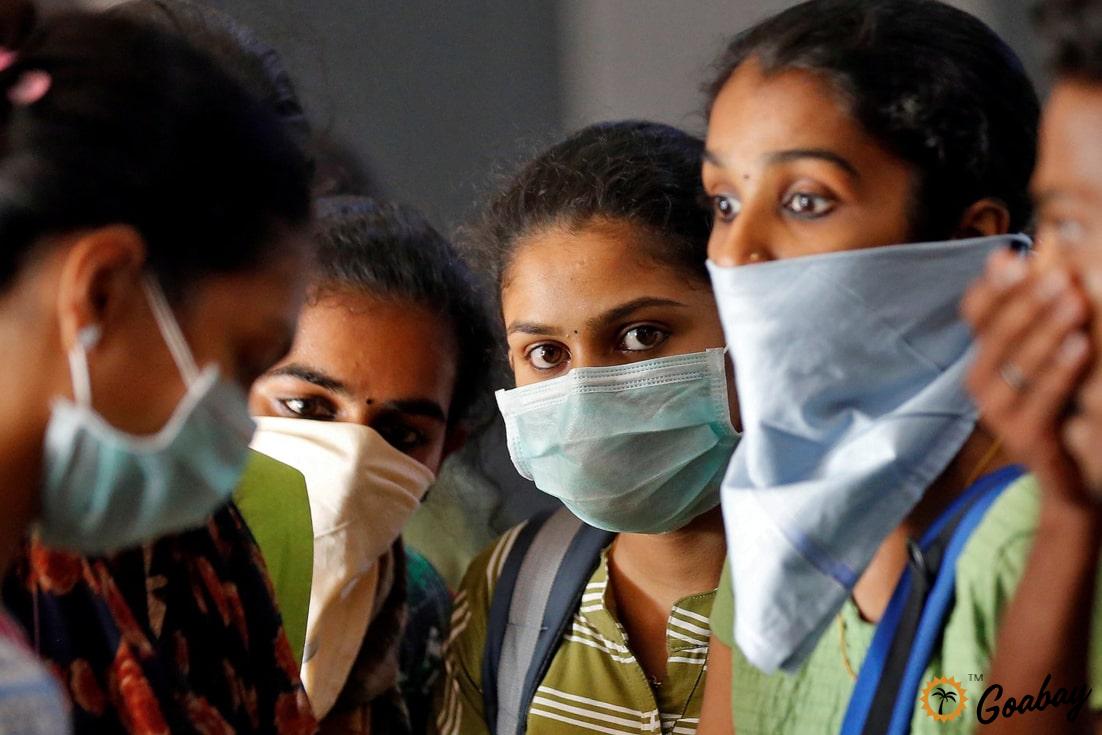 WHO (World Health Organization) declared the outbreak of a new coronavirus pandemic on 11 March. There are already about a 120 thousand sick people in more than a hundred countries, most of them have recovered, and more than 4,000 people have died.. At the moment, the largest disease outbreaks outside China are in Italy, Iran, South Korea and Japan.
What is the current situation with the virus in India?
India's Ministry of Health and Family Support had previously reported that the number of coronavirus infections in India had reached 73. Three of the sick recovered and were discharged from the hospital. The highest number of cases is 17 in Kerala state in south-west India, 11 in Maharashtra in the west of the country and 10 in Uttar Pradesh, India's northern state. Six patients in the Delhi region, four in Karnataka in south-west India, three in the Union Territory of Ladakh. And one infected coronavirus for each states such as Punjab, Tamil Nad, Telangana, Rajastan and the Union Territory of Jammu and Kashmir. Seventeen foreigners were also included among the infected patients. Fourteen of them are now being treated in Haryana State, two in Rajastan, and one in Uttar Pradesh.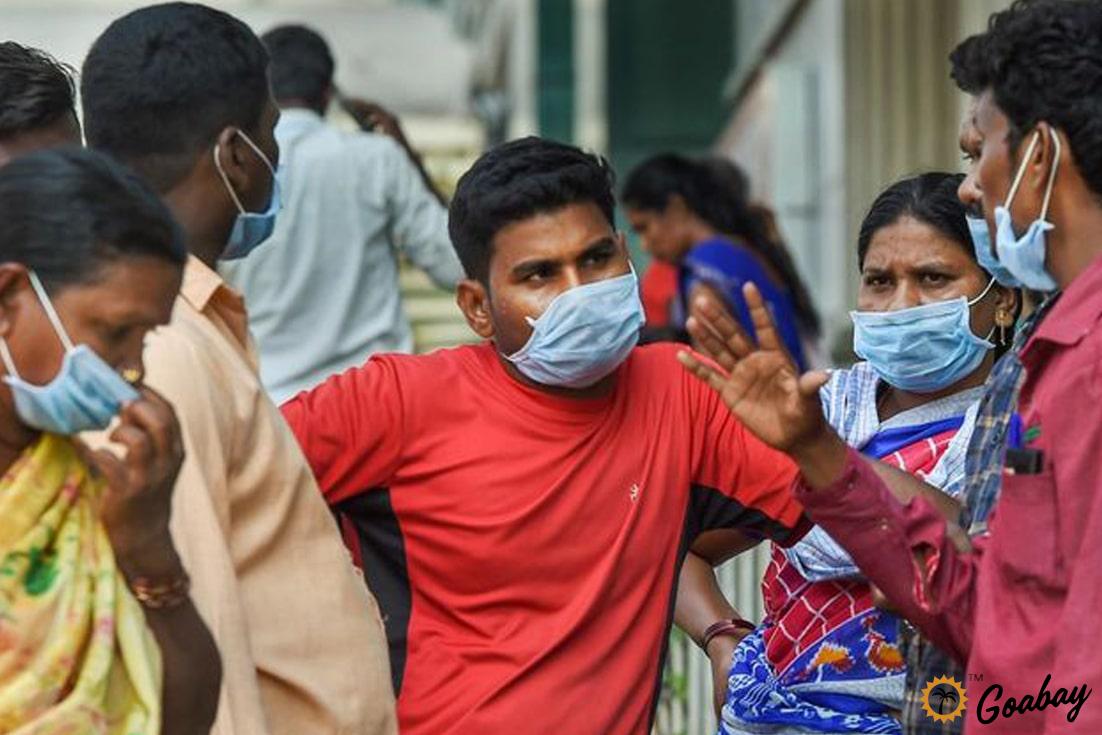 How will this affect us?
In response to the coronavirus outbreak in India, the Government announced on Wednesday, 11 March, unprecedented measures to restrict the entry of foreign nationals. In particular, from March 13 (at 12.00 GMT or 15.00 Moscow time), previously issued visas are suspended, except for diplomatic, official, UN visas, workers and project visas. This measure will be in force until April 15, 2020. At the same time, the visa-free regime provided for holders of OCI cards (Overseas Citizen of India), a residence permit in India, has been suspended.
A new decree from the Government of India also states that all new travellers to India (not only foreigners, but also citizens) can be quarantined. This quarantine period cannot be less than 14 days. By all this mandatory quarantine from March 13 is introduced for all visiting people from China, Italy, Iran, South Korea, France, Spain and Germany or visiting these countries after February 15, 2020.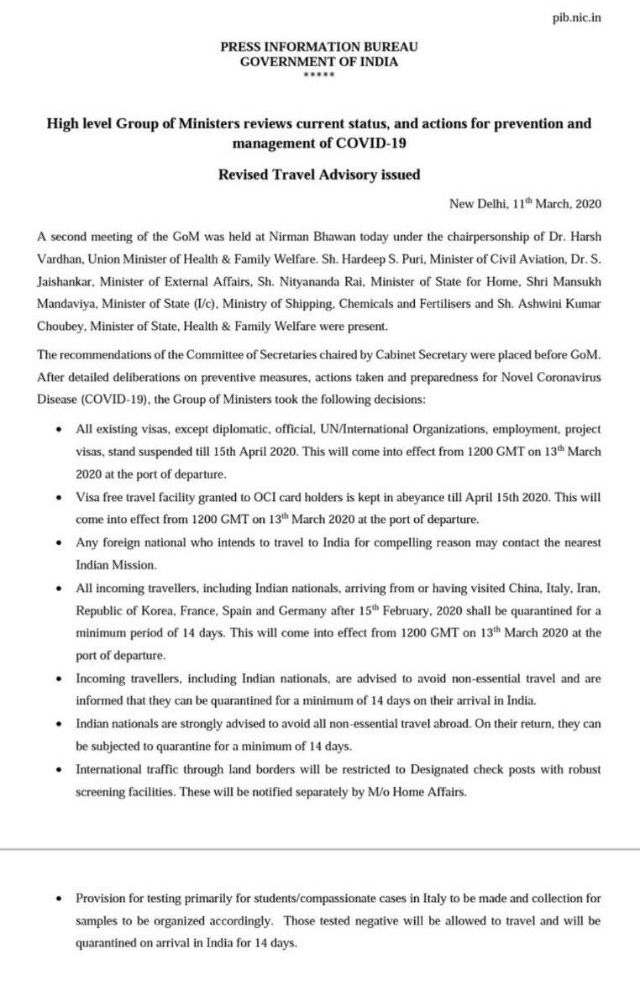 Indian citizens have been advised to cancel or change any non-essential overseas travel because they can also be quarantined for a period of at least 14 days upon their return to India.
Please, attention!
Tourists are needed to know that all issued early tourist visas, including electronic tourism e-visa, are subject to restriction, which are so often issued by tourists and travellers going to Goa. To those who planned their trip to India within the next one or two months, we advise to appeal to the next Indian consulates.
Tour operators who sell tourist packages to India temporarily have suspended their sales. Many airlines have cancelled their charter flights to and from India. As a result, air ticket fraud has increased. Be extremely careful and do not buy air tickets from people you don't know. If you have already purchased a ticket to or from India, you should contact your airline to be sure your flight has not been cancelled.
So all we have to do now is wait and follow developments in the world closely. And now we strongly recommend to avoid crowded places, to cancel or postpone your foreign holidays/business trips. You should wash your hands more often for 15-30 seconds with soap, and clean your mobile devices more often, as they are the ones that settle all the microbes from your hands and from the surfaces on which you put your phone.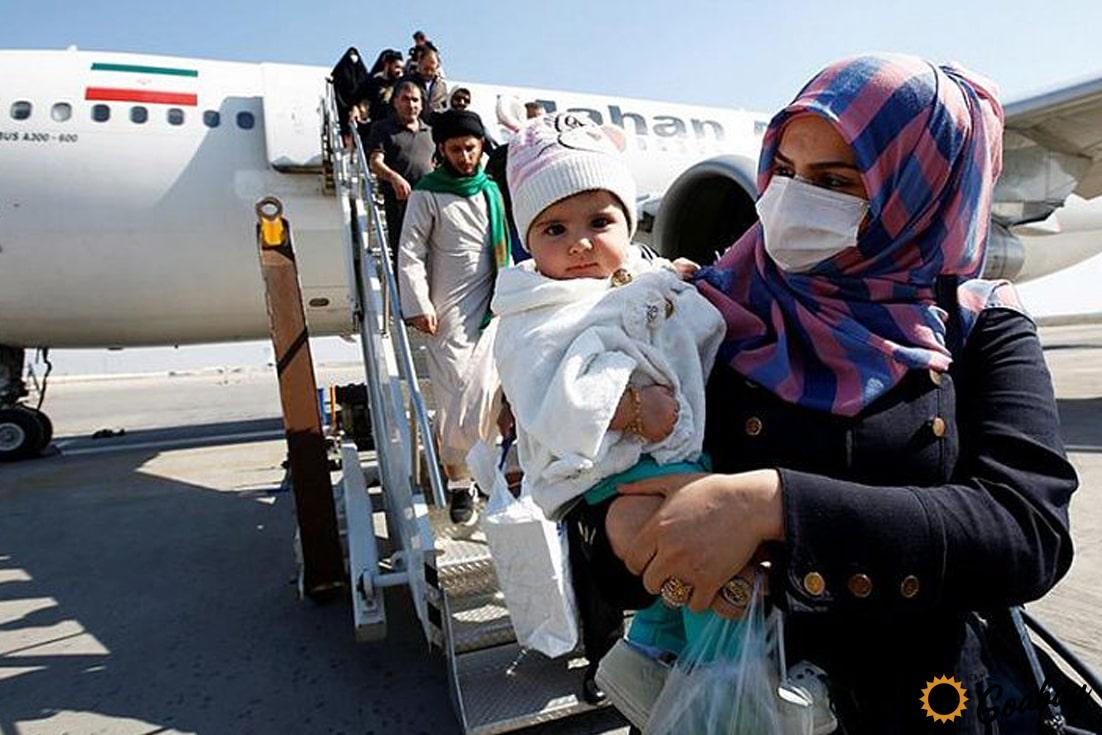 Cough and Cold Products
There is a joke in the internet that it is dangerous to cough up at the airport these days, because of this you can be sent to quarantine. Jokes are jokes, but if you have a cold because air conditioning for example and now you have an unpleasant perch in your throat, you can quickly deal with perching and coughing with the universal Kailash Jivan cream you've surely already heard of it before. We have already written about this 100% natural ayurvedic cream in our blog as an indispensable remedy in the cosmetics of any traveler, because it is incredibly versatile and replaces a large number of different pills and creams. And on this link you can get acquainted with a lot of other effective cough remedies presented in our store.
[vc_row][vc_column][ovic_products product_style="1″ target="products" boostrap_rows_space="rows-space-0″ boostrap_bg_items="3″ boostrap_lg_items="3″ boostrap_md_items="3″ boostrap_sm_items="3″ boostrap_xs_items="6″ boostrap_ts_items="6″ ids="21221,10176,10173,9381,9349,9351,10302,10907″ hidden_markup_01="" ovic_custom_id="ovic_custom_5e74fce0e6cc4″ hidden_markup_desktop="" hidden_markup_laptop="" hidden_markup_tablet="" hidden_markup_ipad="" hidden_markup_mobile=""][/vc_column][/vc_row]
If you are at home or at work and you have the opportunity to make a tea, we advise you to do it with ginger, turmeric, honey and herbs. This tea will strengthen your immunity and allow you to cope with the cold faster! Fortunately, despite the fact that entry and exit from India are still limited, delivery by air services works just as well! Which means that we will pack and send to you all your orders ASAP as usual, because our GoaBay team works for you 24/7!
And most importantly, friends, let 's stay calm! In our last article "Coronavirus in India," we wrote in detail why we should not panic because of coronavirus, and told about the high level of medicine in India and that our compatriots in Goa are usually "destroyed" not by the virus, but by something else.
Stay with us, follow the news and be healthy!